ArtToyz Studios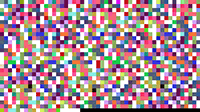 ArtToyz Software Gallery - Text 2 Pattern Encoder
This tool turns text files into patterns. The process maps the keystrokes of a text document to colors on a grid. Short poems or lyrics OR entire books can be processed.
Note: This software is currently under development.
For more about ArtToyz Software goto Free Stuff. ArtToyz software is a collaboration between Steve Smith and Jeff Yetter
All Works are digitally created with ArtToyz Software
Click on images for a closer look.


Online Gallery |

Media Services |

Free Stuff |

SteveSmith@ArtToyz.com