ArtToyz Studios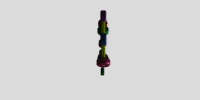 Animation Services
ArtToyz (Steve Smith and Associates) has been supplying Jazz Alley TV with Animations for TV Commercials for over 15 years. Jazz Alley is produced in Maui and around the world and seen on B.E.T. Jazz and Maui Cable TV.
Other ongoing relationships include Wild Divine (Games, Music and Production Services) and the Taos Solar Music Festival from 2000 - 2005.
Other 3D animation services have been used by CAT Designs and John Haertling in the Denver area.
Feel free to download the sample below, request other examples or discuss a project by contacting Steve Smith at SteveSmith@ArtToyz.com
Steve Smith Demo Reel:

Download .wmv

Download .mov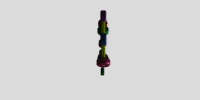 Online Gallery |

Media Services |

Free Stuff |

SteveSmith@ArtToyz.com